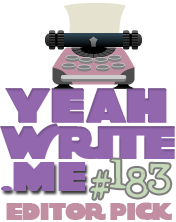 To the best of my knowledge, compost worms do not experience rage. This is not a verifiable fact, of course. But after
four years as a worm wrangler
, I'd say that the skill sets required to be a worm are incompatible with rage of any kind.
Panic, on the other hand, seems to set in fairly regularly.
Every few months, I lift up the lid on the bin to reveal Wormaggedon. The young ones are clumping around the edges, clinging frantically to each other above the soil line, while the senior worms muck about in the dirt doing whatever senior worms can do. I can never tell if they are fighting, flailing, or finally fomenting rebellion against the vertebrates. Whatever they are doing, they are doing it together.
Let's review. To be a worm, you must:
snuggle with other worms;
spend most of your time in wet, rotting silage;
make of that silage a rich, black gold that powers the world;
prefer to live your entire life in a closed, dark, nearly anaerobic (but not quite) environment;
be very at ease with fouling the nest you sleep in.
The only other lifestyle in the world that requires tolerance of these conditions is that of
reality show stars,
which does nothing to disprove my no-rage theory but everything to make you click that link I just provided.
I think worms suffer from existential torque. The very living conditions they thrive in--wet, cramped, and fecund--also contribute to their occasional crash. Plus, their life's work is crazy-making. How would you feel if you'd been put in charge of both destruction and
creation in the same plastic tub?
Something about being skin to skin and ooze to ooze with all those enormous forces of life, alongside your destructive-creative kinfolk, creating fertile ground together from half-rotted lettuce and broken eggshells and spent coffee grounds: That's got to be pretty freaky. It's the essence of intimacy. It's the urgent work of making things be. That tends to cause panic, yes? Desperation, even? The urge to....escape?
I asked my friend at
Red Worm Composting
for advice, and my special friend said this:
Let's first talk about the word "escape", since it is a crucial factor when it comes to evaluating the situation. If your worms are indeed trying to literally escape from your worm bins – especially when doing so en masse – you definitely have a serious problem that needs to be addressed right away.
If on the other hand you have a handful of worms crawling up the sides and lid of the bin, with perhaps a few dummies ending up dried up on your floor – you are probably ok! Especially if your system is brand new.
Thanks, special friend! My system is definitely not brand new, but I just counted dead dummies and I have fewer of them than panicked live ones.
So I think we will be okay for another autumn.